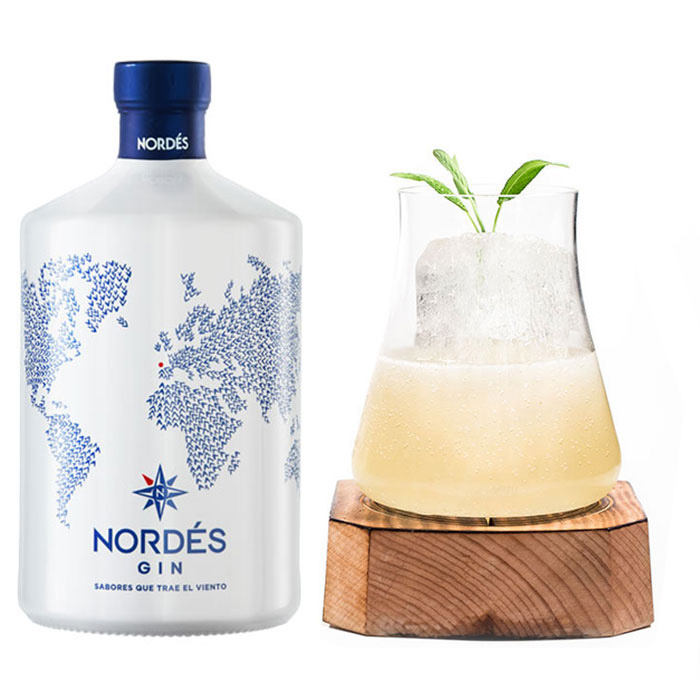 Mario Villalón shows us how to make a Mula Gallega using Nordés. This cocktail combines the herbal hints of sage, the freshness of ginger and the pungency of pepper to create a cocktail which is light and fresh yet spicy at the same time. It is the perfect option for any time of the day.
INGREDIENTS:
50 ml Nordés gin infused with sage and pepper
25 ml lime juice
1.5 ml simple syrup
Ginger beer to top
METHOD AND PRESENTATION:
Take a copa glass and fill with plenty of ice.
Crush the sage and add to the gin, along with the pepper. Strain and pour into the glass.
Add the rest of the ingredients in the order given above.
Garnish with a sprig of sage.