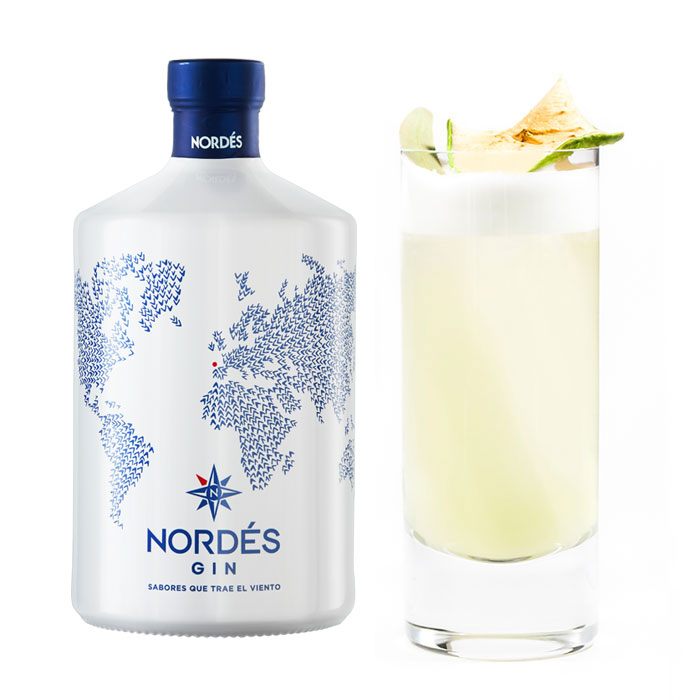 Willy Gómez takes us on a journey to the very heart of Galicia with this smooth, refreshing cocktail. The eucalyptus and green apple combo makes for an intense fragrance and flavour sensation.
INGREDIENTS:
45 ml Nordés gin
70 ml eucalyptus and green apple syrup
15 ml natural cider
35 ml lemon juice
10 ml egg white
1 slice of dried apple, for garnish
2 eucalyptus leaves, for garnish
PRESENTATION:
Add all the cocktail ingredients to a shaker, then cover and shake for 30 seconds to aerate the egg white and add body to the cocktail. Don't forget a bit of flair!
Once 30 seconds are up, add plenty of ice to the shaker, then cover again and shake for another 30 seconds.
Strain and serve in a highball glass. Garnish with the dried apple and eucalyptus leaves.