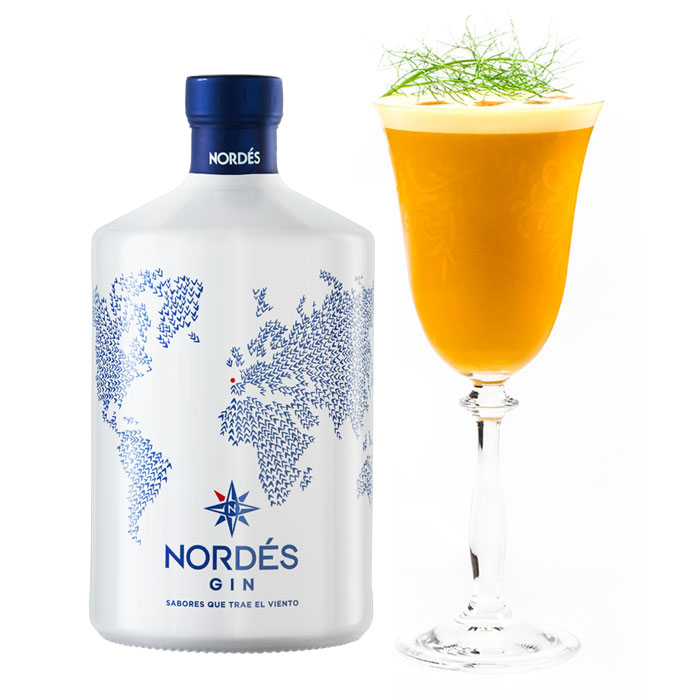 A cocktail to enjoy at any hour of the day by Mario Villalón. Cool, creamy and spicy, it's a deliciously authentic delight, with amontillado capturing the flavours of Jerez and turmeric bringing a hit of eastern spice.
INGREDIENTS:
50 ml Nordés gin
40 ml sherry (amontillado or oloroso)
10 ml peach cream/liqueur
15 ml turmeric syrup
25 ml lime juice
30 ml egg white
1 eucalyptus leaf, for garnish
PRESENTATION:
Add all the cocktail ingredients to a shaker and shake vigorously to whisk the egg white.
Add ice and shake gently.
Serve in a copa glass and garnish with a eucalyptus leaf. Delicious!