Today, January 18th, is considered the saddest day of the year. It is what has been commercially called Blue Monday. Several factors influence this day, defined in 2005 by the researcher Cliff Arnall: the few hours of light, the weather, the mere fact that it is a Monday, the end of the Christmas holidays and the gifts… But we want to remind you that we have left an enoughly sad year, and that's why we have to continue to celebrate this day too. With 2020 behind us, the year has just begun and we still have many resolutions to fulfil! ? From Nordés, and with hope, we say that in 2021 we will return to normal. To start, we share some pieces of advice to face this day and turn it into a happy day full of optimism.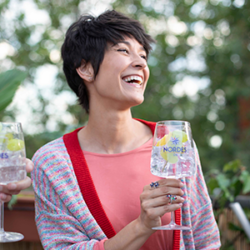 Have a good breakfast. Start the day with something you really like. It is not necessary to fall in the typical breakfast of every morning, but if you need it for your routine, do it calmly and without haste. Take your time to enjoy the first coffee of the day. Did you know that anti-sadness foods exist? Don't forget to eat nuts, bananas, eggs or dark chocolate.
Dance! Run! It releases endorphins. Exercise is the best way to quickly lift your mood as it releases endorphins that make you feel happier and more relaxed. You can perform an exercise board, go for a run, do some pilates or dance zumba.
Treat yourself to something. Today is an ideal day to give yourself a gift, just because you can! If you can, do dedicate your whole day and your free time to doing what you like best, enjoying your favourite film, reading a good book, going for a walk on the beach, one of the hundreds of plans that bring us a small dose of happiness.
Get together with those you have missed. These small moments and pleasures are what make us really happy, being surrounded by those we love the most. If you have the opportunity, pay a visit to your best friends, spend some time with your parents, your partner, or whoever else you have missed in these past months!
Have a Nordic Gin. That moment with friends and family, in that little terrace on your city, that walk on the beach… will taste much better with a perfect Nordés serve ? and will turn Blue Monday into a completely sublime day.
Happy Blue Monday!