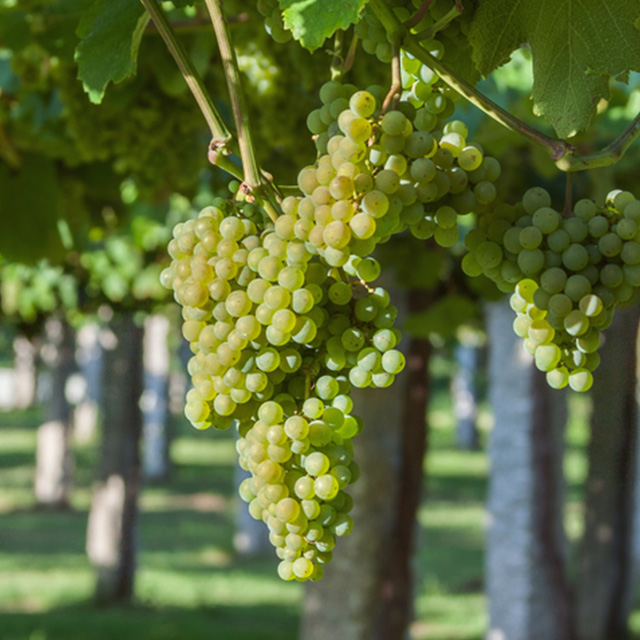 September has arrived, harvest time, and the best time to pay homage to one of the ingredients that makes Nordés such a special gin. Have you guessed? The Albariño grape of course!
Unlike most gins, which use neutral alcohol to obtain their alcohol base, Nordés uses a portion of wine alcohol distillate from Albariño grapes.
This wine base provides more aroma and a slightly fruity touch, making Nordés a fresh, smooth, and unique gin. Our favorite part: it's a gin with an authentic Galician touch.
Albariño is grown in the five sub-areas into which the Rías Baixas wine region is divided: Condado do Tea, O Rosal, Soutomaior, and Val do Salnés, in the province of Pontevedra, and Ribeira do Ulla in the province of A Coruña. The climate and soil of these areas are ideal for growing this grape variety which is well-adapted to adverse weather.
Rich in aromatic components and flavor, Albariño grapes give our recipe the nuances that make Nordés such a special and surprising gin. To appreciate these fine details, we recommend serving Nordés gin in a tumbler glass with lots of ice, cold tonic water, and a cocktail stick with three white grapes.
Now that you know a bit more about the special grape variety that's part of the soul of Nordés, we hope you enjoy our "perfect serve" soon!