November is here now, and with it, chilly evenings. What could be better than having some friends around after work for a nice homemade cocktail?
Today's two premium gin cocktail suggestions pair beautifully with evening get-togethers and dinner with friends. Two simple Nordés gin cocktails for you to showcase your creative bar skills!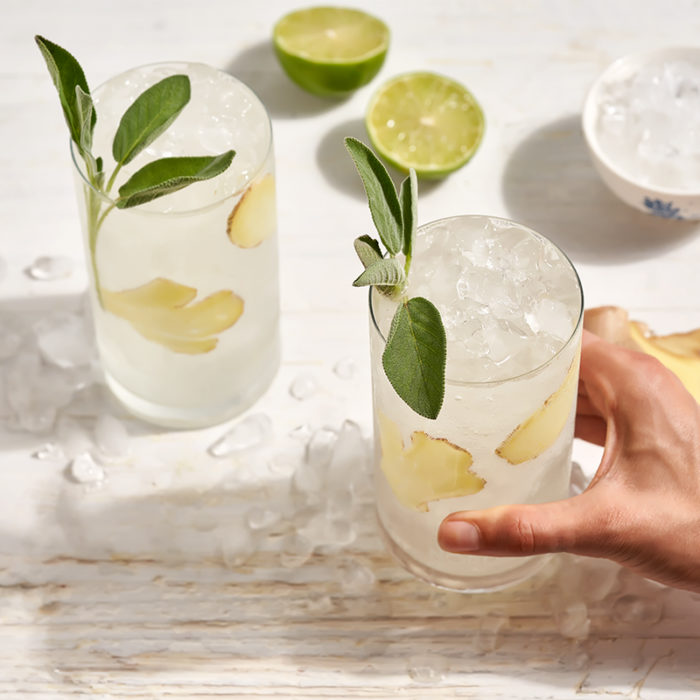 The intriguing Ginger Breeze combines the bite of ginger beer, the maltiness of black tea, and the fresh herbal quality of Nordés. A simple way to turn drinks with friends into a special event. Ingredients and method:
6 cl Nordés Gin
3 cl lemon juice
2 cl sugar syrup
1 teabag black tea
4 cl ginger beer
2 slices fresh ginger
Shake all the ingredients, except the ginger beer, in a cocktail shaker, stir and serve in a glass jar. Add ginger beer, top up with crushed ice and stir.
Garnish with two slices of fresh ginger and a sage leaf.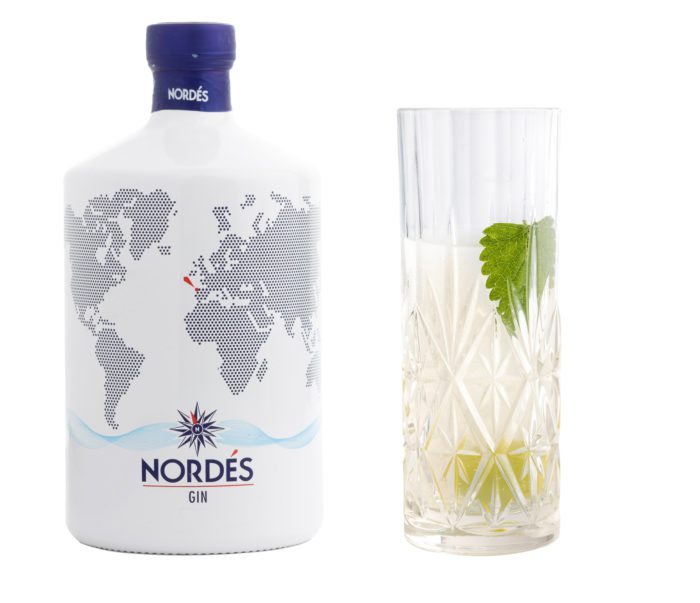 The Nordés Punch pays tribute to our Galician roots and the Albariño grape used to make Nordés Gin. In short, a very special option and simple to prepare at home. Take note:
35 cl Nordés Gin
Juice of four limes
1 L white tea
14 tsp brown sugar or 22 drops liquid stevia20 fresh fennel leaves
20 mint leaves
20 sage leaves
8 slices fresh ginger
12 white grapes
Add the Nordés, the lime juice, the herbs, the grapes and the ginger to a punch bowl or other large bowl and crush with a pestle. Next, add the white tea mixed with the sugar or stevia. Chill for at least 2 hours before serving.